Disappearance and resurgence of the river Vis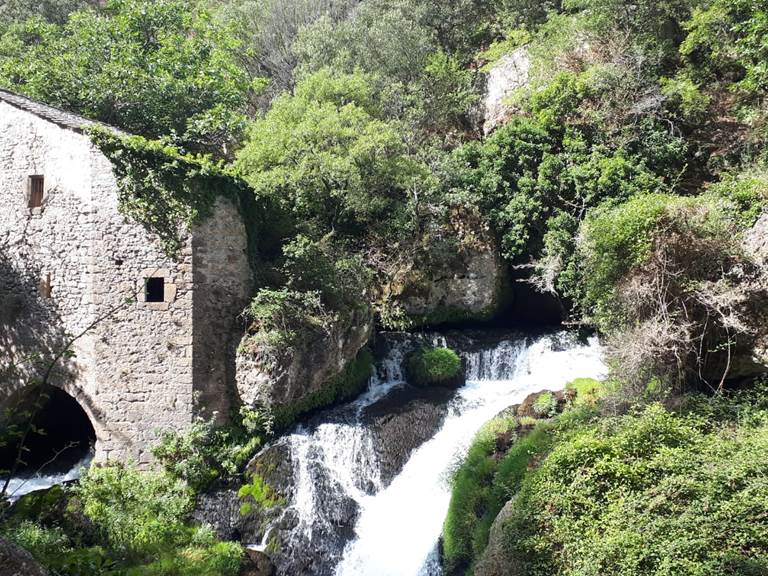 One of the phenomena of to the limestone plateaus of the Cévennes region is that many rivers disappear underground due to the presence of faults that they infiltrate. They then circulate mainly within a network of underground cavities before resurfacing downstream.
The Vis is one of those rivers that disappear and reappear further downstream. A few kilometers south of Alzon, its bed dries up and remains dry for more than ten kilometers. This phenomenon gives its name to the village of Vissec ("dry Vis"), at the confluence of the beds of the Vis and the Virenque.
At the bottom of the riverbed enclosed between limestone cliffs and a few kilometers upstream of the famous
Cirque de Navacelles
, you'll find the resurgence of the Vis, which emerges from the rocks in a thunderous roar. The water's driving force has long been used to grind grain at the
La Foux mill
.
Beautifully blue and crystal clear, the water calls for a dip... But beware: it's fresh! Invigorating, but fresh!